Create art you'll love even if the blank canvas scares you!
My solution for bridging the gap between paper and painting will inspire you to approach your art in a new way!



WORKSHOP HIGHLIGHTS
•Special "Extra" Lesson - Mini Beeswax Canvas
•Unlimited Access
•2 Replay Q&A Video Calls
•Workshop Community
•Downloadable Worksheets
•Downloadable Collage Sheets
•Support Desk
•Three hours of step-by-step HD videos presented in short lessons.
•Downloadable supplies list of specific products used with links to sources.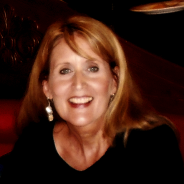 "I am overwhelmed by the magnitude of this class and where it can take me as an artist. Roben-Marie is so clever. This is not a small workshop because it has the potential to develop into many big things if one should choose to go forward with it." ~Diane Kirtley
I will guide you through my stress-free approach to creating art you'll be proud to hang on your wall.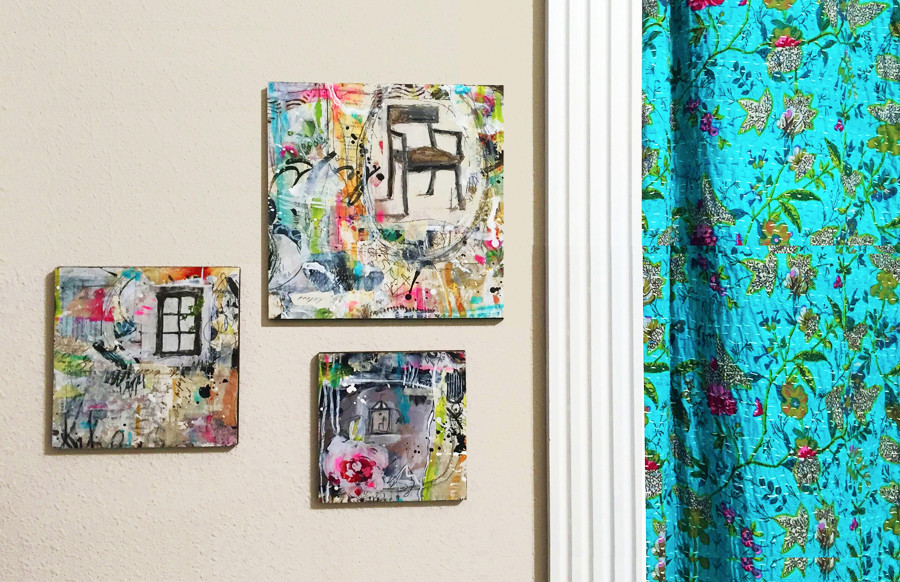 No room on your walls? No problem! My ideas translate to art journaling, mail art and other mixed media projects.


LEARN AN EASY WAY TO APPROACH THE BLANK CANVAS WITH CONFIDENCE!




Videos/Compatibility
This workshop features 14 instructional videos and 3 hours of instruction. Videos are not available for download. If everything is up-to-date on your IPAD and/or smart phone, there should be no problem using them.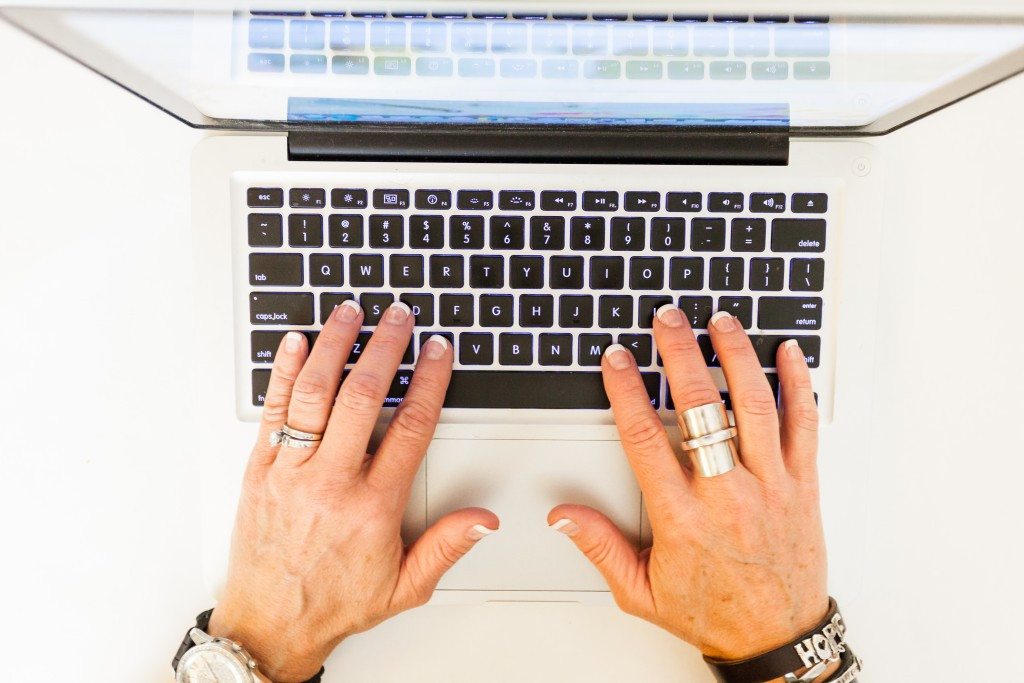 Convenience/Access
This class is self-paced and all materials are available when you signup!
Join in when you want and finish on your schedule! You have access for as long as you wish so come back to the videos over-and-over for inspiration.
Downloadable Worksheets and Collage Sheets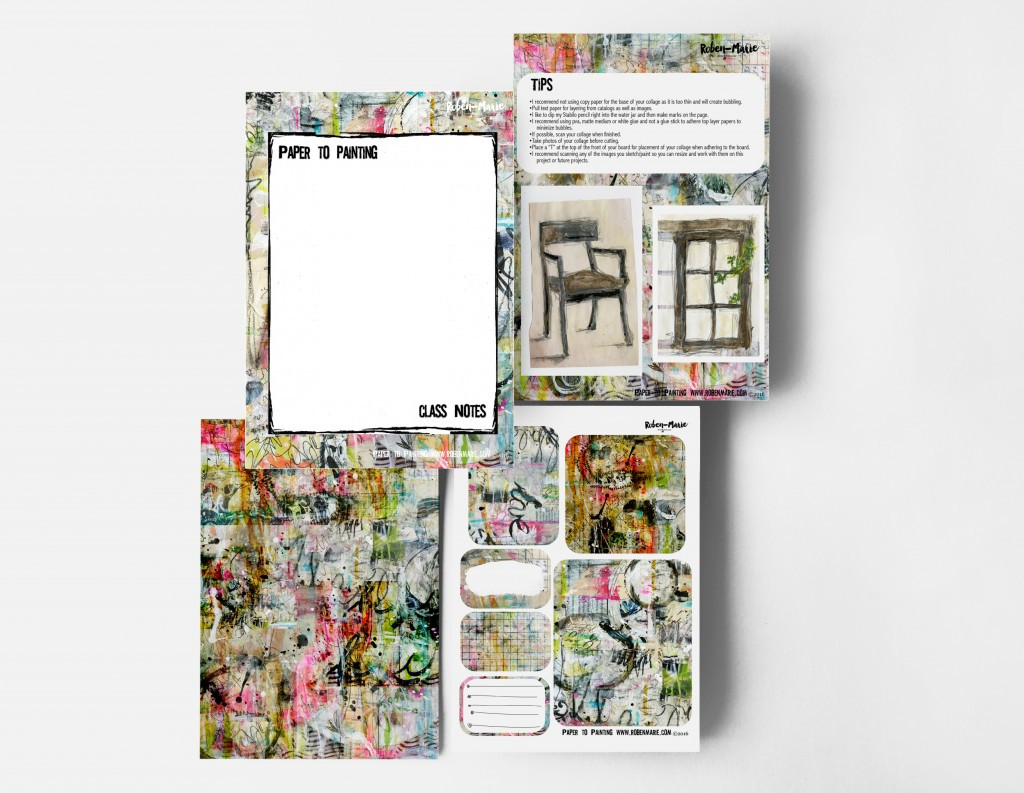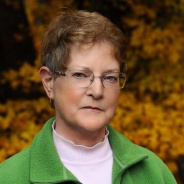 "I always follow through when I take a class with Roben-Marie because I don't feel overwhelmed and I know I can mess up, and she's just plain fun." ~Peggy McDevitt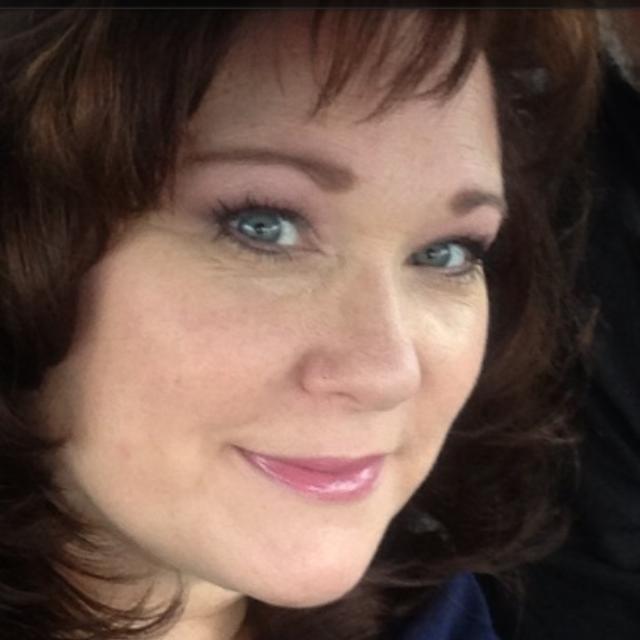 "What makes a good teacher? For me it's organization, details, enthusiasm and setting me up for success. Well, this class is all that and a bag of chips! Being a teacher myself I have high expectations and Roben-Marie lives up to them. Roben-Marie guides you through every step of the way in making these beautiful pieces. I loved her smiles and telling me to relax and have fun. You will not be disappointed! It was so much fun to finish my pieces and be able to hang them in my house and every time I walk by them I smile." ~Paula Hardesty
Community Support to Aide in Your Success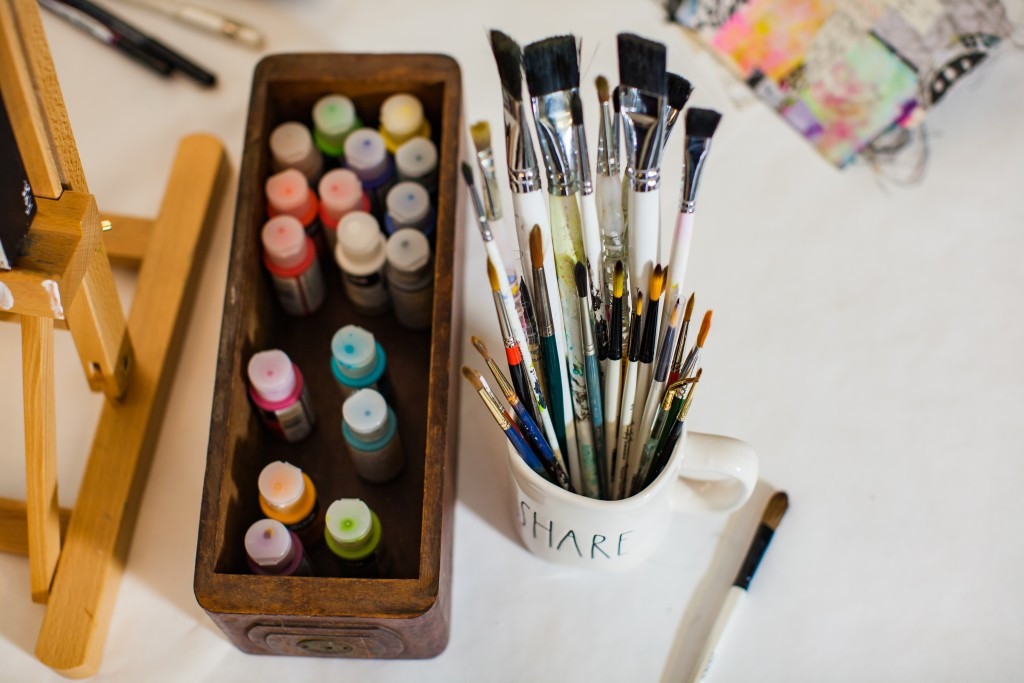 Community
Let's cheer each other on, share our work and connect with each other inside my private community on Facebook. You will find me there for extra guidance and advice.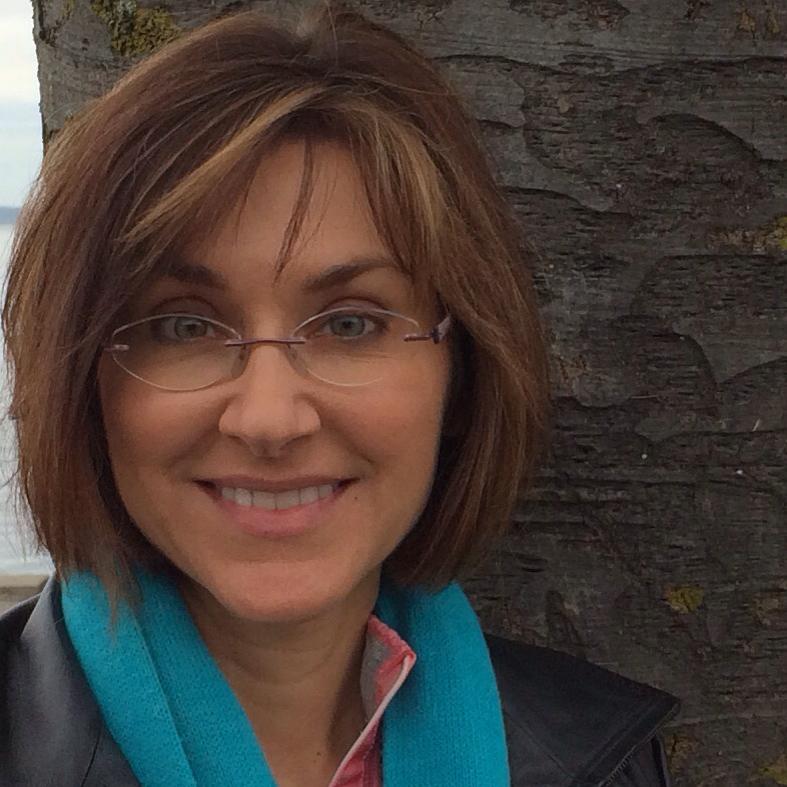 "I really enjoyed the process of working layer after layer and seeing the layers meld together and work into a piece that was unified yet could be deconstructed to make separate pieces of art. The class gave me the freedom to take risks, using different supplies and focus on the moment and not be caught up in an end result." ~Lorraine George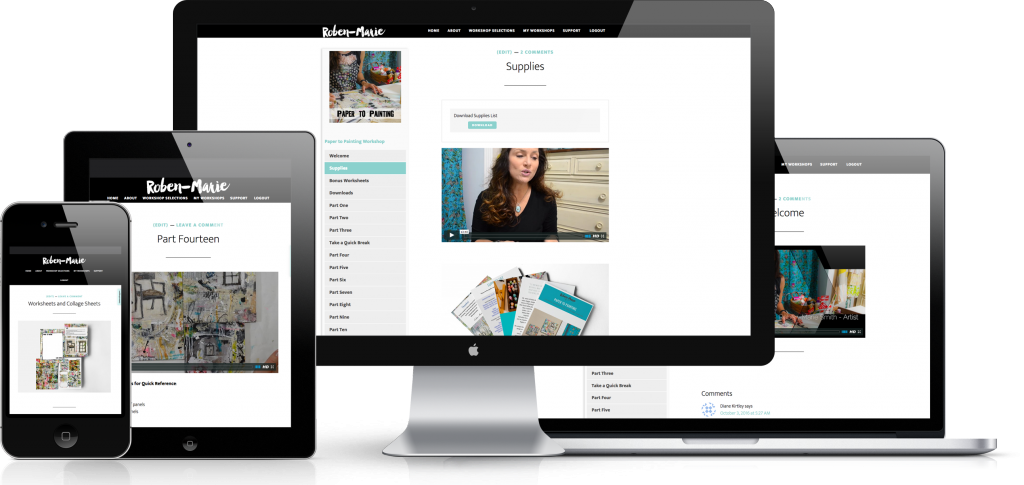 TECH
•User-friendly classroom
•Short, to-the-point videos
•Compatibility across all your devices.
•14 instructional videos and 3 hours of instruction
•HD videos - I shoot with good lighting and you can see clearly what I am doing.
•Downloads are all in PDF format, compatible with all systems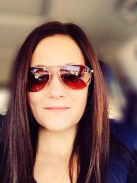 "Thank you Roben-Marie for such a detailed yet fun class. I really enjoyed listening to you explain your thought process in each step. It helped me understand the layering process. You have introduced me to some great ideas I've never seen used before and can't wait to try these new techniques." ~Shawna Strange
Frequently Asked Questions
When does the course start and finish and how long do I have access to the course?
This workshop is completely self-paced - you decide when you start and when you finish. All workshop content is available to you when you register. How does lifetime access sound? After enrolling, you have unlimited access to this course for as long as you like - across any and all devices you own.
How is the content filmed? Will I be able to "see" what you are doing?
The videos are filmed top down just like you are looking over my shoulder. I pay special attention to lighting so that you can see what I am doing clearly. I also zoom in on essential steps when possible.
Do you provide a list of the specific supplies you use?
Yes, I provide a comprehensive supply list once you register and mention brands and colors while I am instructing so you know what I am using. At the bottom of this page I give a basic listing of supplies used.
Can I download the videos? Can I watch them on any device?
Videos are not available for download. If everything is up-to-date on your IPAD and/or smart phone, there should be no problem using them.
Can I share my access and can I get a refund?
The tuition is non-refundable once access has been given to registrants. One student per purchase. No splitting/sharing classes, please!
Are you still unsure if Paper to Painting is right for you?
Paper to Painting will set you up for success even if:
•You don't know how to create a multi-layer collage.
•You can't sketch or draw.
•You don't feel confident when working on canvas.
•The blank canvas scares you.
•You aren't interested in working on canvas but instead want to learn to create amazing layers.
What's Inside...
Start Here
Available in days
days after you enroll
Comments and Support
Available in days
days after you enroll
Q&A
Available in days
days after you enroll
Your Instructor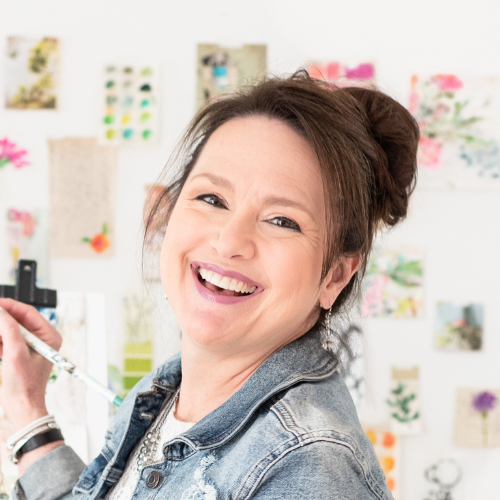 Meet Roben-Marie
---
Roben-Marie provides ideas, inspiration and quality instruction for hobbyists and art entrepreneurs. She teaches artists from beginners to those making a living from their art through her blog and her popular online workshops.

As an artist, instructor and woman of faith, her mission is to serve others and help them get the most out of their art as a hobby, or as a business. Her own desire to learn and unquenchable curiosity keeps her fingers messy and her heart happy.

Roben-Marie has been an artist for the last ten years, and is self-taught, so she believes that anyone can cultivate their creative spark. She's taught mixed media art workshops and retreats across the U.S. and her work has been featured in countless books and industry magazines including: Journal It!, The Artist Unique, Creative Letting Workshop, Art Saves, Exhibition 36, Journal Revolution, A World of Artist Journal Pages, 1000 Artist Journal Pages, "Somerset Studio," "Art Journaling," "Green Craft," "Artist' Cafe," "Artful Blogging," "Legacy," "Somerset Memories," "Somerset Life," "Somerset Apprentice" and "Somerset Gallery."
SUPPLIES

NOTE: Once you register, a more comprehensive supplies list will be provided where I include all items I use. Keep in mind that you can substitute many items for what you have.
Construction Paper: 12 x 18

Three Art Board panels:
Artist Panel - 5x5, 3/8" canvas texture
Artist Panel - 6x6, 3/8" canvas texture
Artist Panel - 8x8, 3/8" canvas texture
Scissors
UHU Glue Stick
Palette Knife
Kabnet Dry Wax Paper - you can use wax paper, freezer paper or parchment paper. I use it as my paint palette.
Scrap papers - text, book, catalogs, magazines, etc. I use the Anthropologie catalog but you can use any kind (think Better Homes and Garden, House Beautiful, Coastal Living, etc.)
Paint Brush
Acrylic Paints
Black Pen
Masking Tape
Brayer

Faber Castell GRIP Pencil
White Charcoal Pencil
Heat tool
Water jar
Paint brushes
3 pieces of copy paper
Golden Extra Heavy Gel Medium
Liquitex Matte Medium
X-Acto Knife
Pencil
Caran d'Ache Classic Neocolor II
Baby Wipes
Stabilo Marks All Pencil Black
Beeswax - can use blocks or pellets.